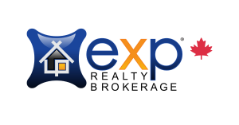 Liberty Market Tower
New Condo Development by Lifetime developments @ Liberty Village
Highlights
When you walk through the Liberty Village neighbourhood, you feel the personality embedded in the pavement. This once gritty industrial core has become a trendy, sought-after address by Toronto's urban professionals and artists.
Wonderful Amenities
24 Hour Concierge, Fitness Studio, Lounge, Hotel Loft Space, Yoga Studio, Co-Work Space, Tech Centre, Electric Cars Charging Stations
Tranist where do you want to go?
Wlakscore 96 ... Transit 100 ... Bike 93
Your First Impression
Inside and out, this environment says you've arrived. Experience dramatic space infused with creative energy, along with the cachet of ultimate convenience.
By submitting your message and personal details you are permitting us to contact you by these means in response to your inquiry.